About A-Team Realty, Inc.
Welcome to A Team Realty, where we specialize in providing you peace of mind with quality real estate services. Whether you are buying or selling, making a first-time purchase or seeking an investment, A Team is your trusted partner. Servicing all of Los Angeles County, A Team Realty has been a leader and home to the finest agents in the industry. Our partners are committed to working together, in offering you the best possible outcome for all of your real estate transactions.
A Team Realty, began as a vision and a dream, founded on the principles that recognize integrity, delivering customer service and embrace creativity. Every agent and staff member is dedicated to the highest level of customer service and client satisfaction. Our success was built by maintaining the needs and best interests of our client's as our highest priority. Our most satisfied clients are the ones who have great aspirations, recognize quality, and require premium service. This is why we excel with repeat customers and tremendous referrals with each quality property we service.
A Team encourages the strong personal education and commitment demonstrated by our agents. We are always willing to extend a hand in helping our partners, as part of our 3 ideals.
Innovation, Integrity, Results®
Join us for a private consultation to learn more on how our innovative approach to real estate marketing can help you with your real estate needs.
Green 365
A Team Green 365 is in honor of the year-round commitments from A Team Realty dedicated to our local communities. We always aim to make a difference in the environment, health and education sector. The dedicated days of Green 365 gathers all of the staff and agents at A Team to work on the same project. From hosting blood drives, providing to a local food shelter, renovating a home, or helping a hospital. We showcase properties like Dixie Canyon to the local community.
Events
A Team is proud to host events and seminars that shape your way of thinking. Every event is presented live by an exclusive speaker. Along with teaching and providing tips, lessons and business strategies, we focus beyond the topics of real estate. Our seminars touch upon connecting you back to your true source. The essence of you. We have proudly hosted "The Mike Ferry Organization, Kute Blackson & The Career Compass."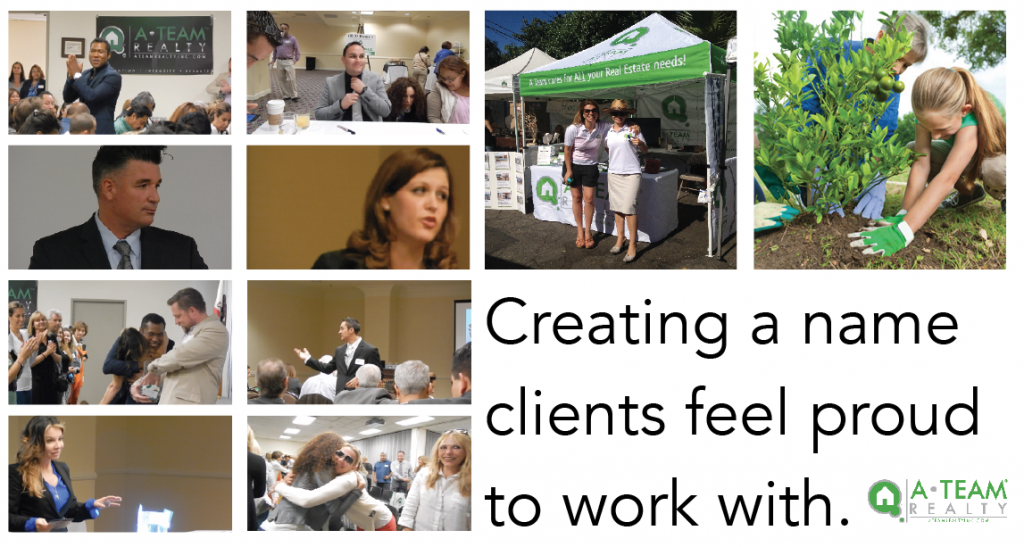 Share This Page On: