Andres Hoyos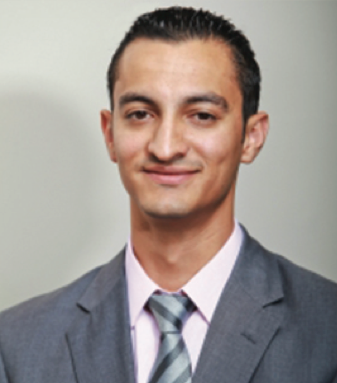 About Andres Hoyos
Representing and inspiring the new generation, Andres Hoyos has grown in the San Fernando Valley Real Estate industry at a faster rate than other realtors who have worked in the industry for years. As a young business entrepreneur, energy and enthusiasm has brought him to be the top producer for three-consecutive years at A Team Realty Inc, in Woodland Hills, CA.
He started his career in Real Estate when the market collapsed in mid 2007, which was a time when many Real Estate brokers and agents were forced to abandon their profession due to the struggling housing market. Yet, Andres managed to use the economic down-time to grow and innovatively find ways to do business. In doing so he established strong business relationships with multiple financial institutions and investment companies.
He performs with passion in representing his clients, and believes that by delivering keys, he can deliver dreams to home owners. Additionally, working with Real Estate investors, other agents, and corporation representatives has expanded his knowledge and business integrity.
All transactions are diligently managed regardless of the price, from selling a home of $80,000 (USD) or an exclusive Estate of $2,000,000+ (USD). Andres believes that every transaction is unique and including the client in every step is crucial. Guiding is part of his job, and he is willing to spend the necessary time to meet client needs, whether is a question, document review, or simply discussing the transaction details.
Currently at his lead, he works on the integration of a team of agents now working under AH Group. The current members of the team are agents that he has mentored and who support the group's business initiatives. The mission of AH Group is to deliver results to buyers and sellers by working with integrity and providing the best customer experience. They understand that a Real Estate decision is more than a transaction, it is a life changing event, and they want to be there to "make it happen".
The AH Group is supported by an equipped team of professionals including: buyer's agents, short sale negotiators, transaction coordinators, marketing representatives, escrow department, foreclosure department, and much more.
We now welcome you to work with Andres Hoyos and the AH Group. Whether you're a seller, buyer, or an investor enhancing your RE portfolio, you can trust that by working with the AH Group you will be represented with integrity and your interest will be the top priority.
[usrlist Service:5 "Expertise:5" Follow-Up:5]
Contact Andres Hoyos
818-614-4380

Mobile Phone

818-770-3673

Work Phone

andres@ateamrealtyinc.com

Email



Learn More About Me