Ebby Shooshani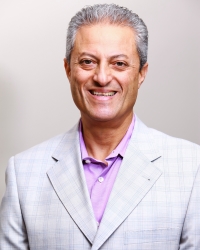 About Ebby Shooshani
With over 30 years of business experience, Ebby Shooshani has cultivated the skill to analyze the viability of residential and commercial assets. This experience has been invaluable, helping catapult him to senior sales associate at A Team Realty, where he is both a commercial and residential agent.
His areas of specialty include foreclosure, REO and short sale transactions and investor sales. Ebby is also enthusiastic about helping buyers find manageable options in an REO-heavy market. Certified with the federal government's Home Affordable Foreclosure Alternatives (HAFA) Program, he enjoys helping clients achieve their objectives in challenging market conditions.
Ebby started working with the commercial aspects of Real Estate by helping his clients find the best financing options available. He has since turned to buying and selling commercial properties for his clients. He has extensive knowledge in the commercial market in and around the Los Angeles area, closing many multi-million dollar deals each year. As a member of LoopNet, CoStar, and Southland Regional Association of REALTORS®, Ebby leverages his professional affiliations to market his properties and get his clients the best deal!
Ebby specializes in:
Multi-Unit Buildings
Retail Centers
Office Buildings
Industrial Parks
Residential
Ebby's background was instrumental in forming the business perspective that led to a real estate career. "I came to the U.S. from Iran in 1977," he says. "After the Iranian Revolution, all members of my immidiate family moved to New York; to survive, we started different businesses. Due to this, I gained experience addressing all types of client needs." This was the foundation for a career in Real Estate, in which Ebby has worked diligently since 2005. We are proud of his accomplishments at A Team Realty and look forward to his future with our agency.
[usrlist Service:5 "Expertise:5" Follow-Up:5]
Contact Ebby Shooshani
818-770-3041

Mobile Phone

818-770-3663

Work Phone

ebby@ateamrealtyinc.com

Email